IDEAStudio
The Makerspace at West Houston Institute
About IDEAStudio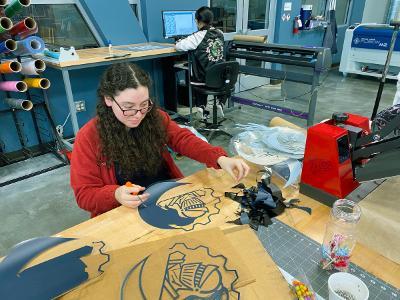 IDEAStudio is the Makerspace at the West Houston Institute and supports its mission by providing a place to explore, imagine, and create combining a design thinking process with emerging and traditional technologies to take ideas from concept to launch.
Makerspaces empower people from all backgrounds, interests, and abilities to pursue their creative interests and goals. They provide spaces and tools to make almost anything–digital tools like 3D printers and laser cutters to more hands-on tools for cutting, welding, sewing and more.
Most importantly, the energy that comes from all these people interacting with one another creates an intersection of ideas. And it is from here that we will get the next generation of innovators who will provide opportunity and help solve our greatest challenges.
The success of our makerspace depends on a commitment to the following guiding principles that inform all of our activities:
Safety for our members, visitors, and staff
Stewardship of our facilities and equipment
Respect for one another and each other's work
Ways to Participate
IDEAStudio currently offers the following ways to get involved with the makerspace:
Membership Program
Currently enrolled credit-hour students, faculty and staff are eligible to become IDEAStudio members. To get started, attend in an "Introduction to the Makerspace" session. To complete the class, you will need to take and pass our orientation and personal safety quiz. After that, you can use the makerspace during our open hours and take any of our training classes which are required before you will be able to use any of the tools and equipment.
Note that you are currently participating in the online version of the class. If you want to encourage others to join, let them know they can complete the orientation process on our website.
Class Projects
IDEAStudio works with faculty to support project-based learning across the curriculum. We provide customized tool and skills training for classes that aligns with student learning objectives. Faculty who wish to work with IDEAStudio can contact us directly to get started. If you are a student taking a class that is using the space for a project, let us know how we can help if you have any questions.
Community Events
We try to host several public events for the community every year. These are times when IDEAStudio is open to everyone to come and visit and participate in our activities. These can be great opportunities to connect with others who share your interests and to network with professionals who may be further along in their careers and can offer advice and potential intern or job opportunities.
Location & Contact Information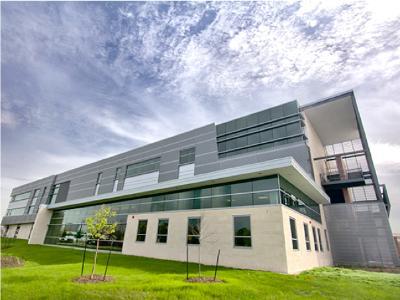 Campus Address
West Houston Institute, 110
2811 Hayes Rd. Building C
Houston, Texas 77082
Phone Number
Main: (713) 718-2410
Contacts
Jordan Carswell
WHI Director
jordan.carswell@hccs.edu
(713) 718-5769
Israel Garza
Makerspace Manager
israel.garza1@hccs.edu
(713) 718-6380
Web & Social Media
Website: https://hccs.edu/ideastudio
Twitter: @whi_ideastudio
Next: Spaces & Tools
Contact Us
IDEAStudio
West Houston Institute
Suite 110 2811 Hayes Rd., Houston, TX 77082
Hours of Operation: Monday-Friday: 9:00am-5:00pm