Adriana Tamez, Ed. D.
Adriana Tamez, Ed.D.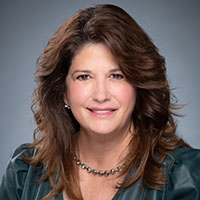 Adriana Tamez is a dedicated advocate for educating and empowering individuals and communities, especially those from lower socioeconomic circumstances. She has established her career as an educator by challenging the status quo and developing best practices to meet the needs of students and the broader community. Her rise through the ranks of educational and community leadership attests to her many successes in working toward educational excellence and development for children in underserved communities.
Dr. Tamez earned a bachelor's degree in Interdisciplinary Studies and a master's degree in Education Administration and Supervision at the University of Houston (UH). She received her doctorate in Education Administration at the University of Texas at Austin while participating as a fellow in the nationally acclaimed Cooperative Superintendence Program.
Dr. Tamez began her educational career as a bilingual education teacher at Mario Gallegos Elementary School in the Houston Independent School District (HISD). She then served as the Associate Director of Development for UH's College of Education.
In 2005, she was selected to serve as the HISD Central Region Superintendent, where she supervised 54 schools – 97% of which earned the state's highest accountability rating of "Recognized" or "Exemplary." Her educational vision and strategic direction were responsible for high-performing instructional programs and enriching educational experiences for more than 35,000 HISD students. In 2010, Dr. Tamez joined the Region 4 Education Service Center and helped support more than 50 public school districts and 50 public charter schools, representing more than 1.1 million students, 84,000 educators, and 1,400 school campuses.
As one of the founding members of the Tejano Center for Community Concerns (1992) and its open-enrollment charter school district, the Raul Yzaguirre Schools for Success (1996), Dr. Tamez served as the first Director of Education at the Raul Yzaguirre Middle Charter School for Success before becoming the principal at Rufus Cage Elementary School and Project Chrysalis Middle School in Houston Independent School District (HISD). Subsequently, she was appointed principal at Thomas Edison Middle School.
Dr. Tamez's allegiance to The Tejano Center remained active throughout her earlier career. She served as a consultant to its K-12 charter school district, the Raul Yzaguirre Schools for Success and worked part-time in furthering development within Houston's southeast community. Dr. Tamez was named the full-time Superintendent in 2015 and led Houston and Brownsville campuses' development of rigorous college preparatory programs.
In July 2017, the Board of Directors of the Tejano Center for Community Concerns selected Dr. Tamez to serve as Interim President/CEO in which she became permanent in this role until June 2019. She has provided overall management of the organization and continues to serve as Superintendent of the organization's charter school district, the Raul Yzaguirre Schools for Success.
Under Dr. Tamez's leadership, The Tejano Center has provided an immediate response to critical needs presented after the devastation of Hurricane Harvey in 2017. The Tejano Center was able to call upon its numerous community and business partners for goods and services and provide assistance, such as housing repair, household goods, and furnishings, as well as referrals to other available support. Through Dr. Tamez' s unwavering efforts and the leadership of The Tejano Center's Board of Directors, the organization obtained grants from the United Way and the Greater Houston Fund for a combined amount of $2.2 million to help residents repair their homes post-Harvey.
In 2019, Dr. Tamez was nominated by Commissioner Adrian Garcia and was unanimously elected by the Harris County Commissioners to serve on the Harris County Housing Authority Board of Commissioners. She is honored to serve and is committed to working diligently to fulfill the mission and vision of HCHA to empower communities in need.
By providing comprehensive social services programs and excellence in education, Dr. Tamez has emerged as a highly respected community leader whose mission has remained constant: to develop education, social, health and community institutions that empower families to transform their lives.
Her son, eight-year-old Adam Gabriel has driven dr. Tamez's many decisions and success in the educational arena. Knowing firsthand of a child's educational and developmental needs, Dr. Tamez believes that an excellent education reveals a child's highest potential. Throughout her many roles and responsibilities in the educational, she remains committed to ensuring success for all students by creating safe environments where high-quality teaching and learning can flourish, and students learn to become responsible citizens.
For her love of family and community, Dr. Tamez decided to run for office and serve in higher education to bridge the gap between P-12 and higher education. In 2013, she was elected to serve on the Houston Community College (HCC) Board of Trustees, District III. In 2014, she served as chair of the Permanent Chancellor Search Committee in selecting the best-qualified candidate to lead HCC. She was elected in January 2016 to serve as board chair and was unanimously elected as board secretary. She currently serves as Chair of the Chancellor Evaluation Committee. Dr. Tamez is excited for these leadership roles on the board and looks forward to bringing more opportunities to HCC as well as Houston and Harris County.
Fall 2023 Newsletter from Trustee Dr. Adriana Tamez, District III
Spring 2023 Newsletter from Trustee Dr. Adriana Tamez, District III
Spring 2022 Newsletter from Trustee Dr. Adriana Tamez, District III