Dave Wilson
Dave Wilson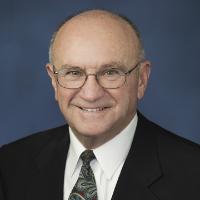 Dave Wilson grew up in a small rural community in the Midwest. His father was a coal miner, and his mother was a housewife. Wilson is the oldest of four children. He moved to Houston and attended the University of Houston to study electrical engineering. He later worked for Honeywell in their data processing division as a systems analyst using Hollerith punch cards to run programs in COBOL, RPG, and FORTRAN.
Wilson switched careers and started an electrical contracting business after ten years in the corporate setting. He studied evenings and weekends, while operating his company in preparation for the master's exam to obtain a Houston Master Electrician's License that he achieved in 1992 (HMEL #8). Wilson also has a state of Texas master electrician license.
In 2003 Wilson formed Texas Electrical Safety Association, a non-profit proprietary school that provides electrical safety, electrical exam preparation, continuing education, and electrical training classes. In his experience teaching, Wilson believes nothing is more satisfying than having a student complete a course, pass the state electrical exam, get a promotion, raise in pay, and come back to thank us by referring a new student to our school.
Wilson believes that not all students will pursue an academic college degree but can graduate with a vocational or technical degree from Houston Community College and earn a substantial living to raise a family. His business experience and vocational teaching experience make him a perfect advocate for workforce training at HCC.
Dave and his wife Connie have been married since 1984, share three children, and attend Epiphany Lutheran Church. Wilson believes, "If you are not willing to learn, no one can help you. If you are determined to learn, no one can stop you."