Process Technology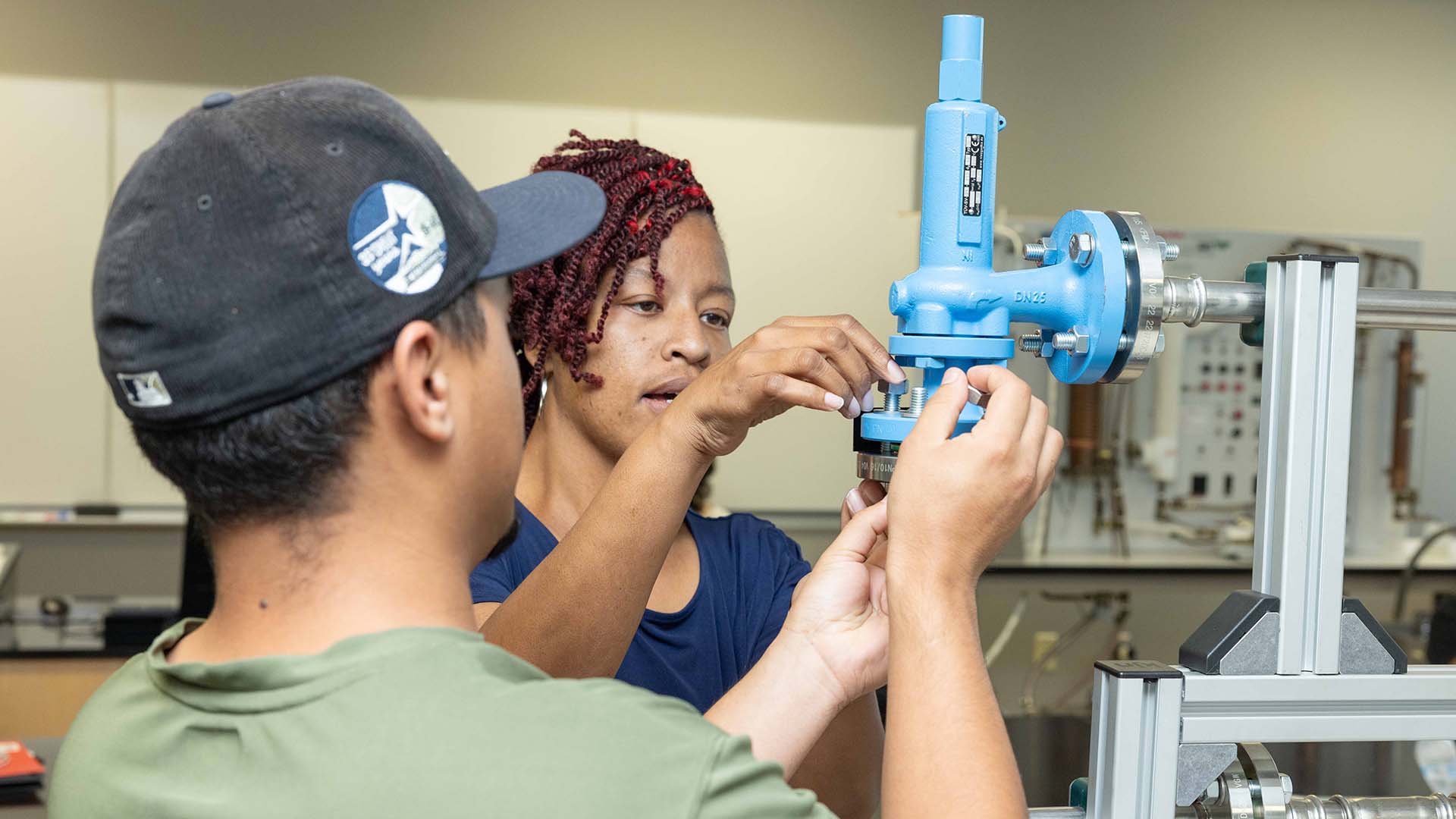 About the Program
The mission of the Process Technology program is to provide high quality education and training, which will assist a diverse student body to prepare for career development.
AWARD TYPES: Certificate Level 2, Associate of Applied Science
AREA OF STUDY: Science, Technology, Engineering & Math
Program Outcomes
Students will be able to:

Describe operation of process control equipment such as an analyzer, control loop, transducer, transmitter, detector, flow indicator, pressure alarm, Pressure control valve, and recorders. Operate process systems and equipment.

Describe safety, health, and environmental standards in the plant. Troubleshoot process abnormalities and equipment malfunctions.

Explain operation of plant systems and equipment. Analyze plant reaction systems.

Demonstrate maintenance procedures in process systems and equipment.
Marketable Skills
Learn more about the marketable skills—skills valued by employers that can be applied in variety of work settings—so you can communicate these to potential employers. Click on the relevant award title below to see descriptions of marketable skills for that area.
Resources
Search for a Process Technology Professor or request more information
Get in touch
Process Technology
Hours of Operation: Mon.-Fri. 8am-5pm