Artificial Intelligence & Robotics, B.A.T.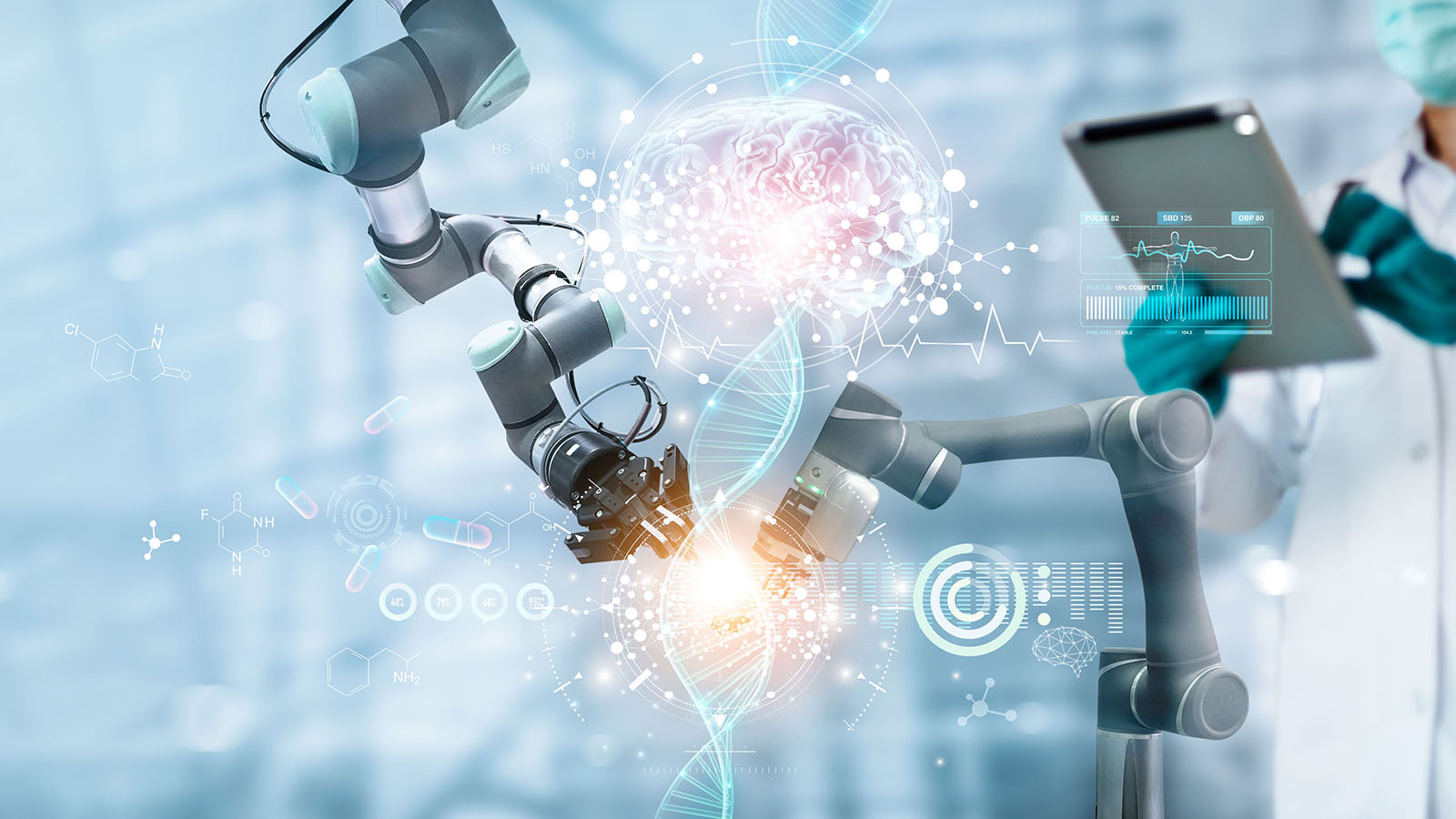 About the Program
The Bachelor of Applied Technology in Artificial Intelligence & Robotics provides the latest information and real-world experience. It includes courses developed by large companies such as Nvidia, AWS, Intel, Apple, and IBM to ensure students obtain the knowledge and finest tools available in most aspects of applied artificial intelligence. In addition, students have complete access to the latest corporate and open-source tools available. One of the defining characteristics of HCC's degree is the use of world-class AI Laboratories to explore and experience coordinated challenges, contests, and hand's-on projects. The mentor component of the supervising/assisting industry professional helps validate important skill acquisition throughout the program while actively involving students in projects that range from global issues to local neighborhood problem-solving. Graduates will qualify for entry-level AI jobs in a variety of areas, including machine learning, computer vision, natural language processing, business intelligence, customer support automation, recommendation systems, sales, and product support information systems, internal automation projects, healthcare support automation, data analytics, IIOT/Robotics, cybersecurity and more.
AWARD TYPES: Bachelor of Applied Technology
AREA OF STUDY: Science, Technology, Engineering & Math
Program Learning Outcomes
Houston Community College Bachelor of Applied Technology in Artificial Intelligence and Robotics students should be able to:

Demonstrate a solid command of the evidence-based fundamentals of A.I. in Cybersecurity by identifying changing practices and new standards to reduce organizational risk. Setup the CISA standard practices for identifying threats, list the standard techniques to reduce the threats and identify notification procedures.

Organize and articulate the standard A.I. approach to solving a variety of business problems (Customer Data Analytics, Automated Networking Practices, Cloud-based A.I. resources and communications and security eegarding edge/IOT implementation) generally encountered in the real world as examples of applied Artificial Intelligence.

Build a Machine Learning Model and Data Pipeline process with application testing/validation and identify the deployment process and production implementation that incorporate updates and changes.

Design and Program a plan for a Healthcare application that configures A.I. into a complete Computer Vision PPE Application with coding, equipment, data handling, security and support structure. Adapt this application for a factory safety OSHA requirements.

Manage and define a standard H.R. application of applied artificial intelligence whereby the job is to demonstrate PROOF that "the business" utilized every method necessary to prove compliance with modern social practices to mitigate racial, social bias, discriminatory practices in talent engagement practices.
Resources
View some frequently asked questions or request more information:
Contact Us
Sylvia Saldana
Bachelor of Applied Technology (BAT) in Artificial Intelligence & Robotics