Cosmetology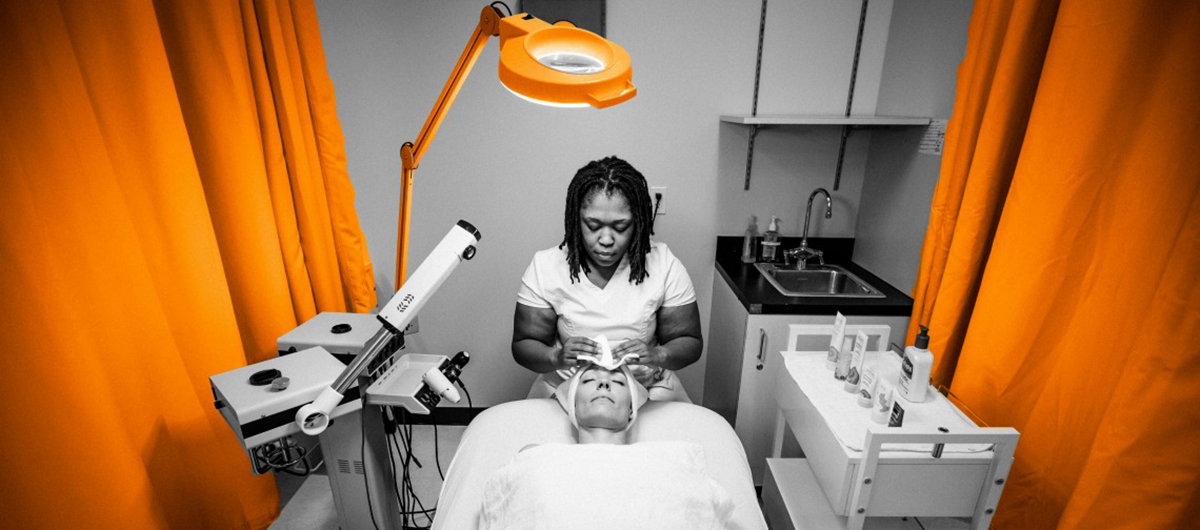 About the Program
The Cosmetology program provides the theory and practical instruction designed to prepare students for employment as a licensed cosmetologist. Students who successfully complete the entire curriculum are qualified to sit for the examination given by the Texas Department of Licensing and Regulation (T.D.L.R.) P.O. Box 12157 Austin, TX 78711. Those who are approved by the State are licensed as cosmetologists and are eligible for placement.
AWARD TYPES: Associate of Applied Science, Certificate Level 1, Certificate Level 2
AREA OF STUDY: Public Safety, Transportation & Consumer Services
Program Outcomes
STUDENTS WILL BE ABLE TO:

Project a positive attitude and a sense of personal integrity and self-confidence. Practice effective communication skills, visual poise, and proper grooming.

Demonstrate safety and sanitation procedures for use of equipment, implements, and treatments. Perform basic manipulative skills in the areas of hairstyling, hair shaping, hair coloring, texture services, scalp and hair conditioning, skin and makeup, manicure and pedicures.

Apply learned theory, technical information and related matter to assure sound judgments, decisions, and procedures Apply learned theory, manipulative skills and analytical skills to obtain licensure and competency in entry-level positions in cosmetology or a related career field

Perform the basic analytical skills to determine proper makeup, hairstyle, and color application for the client's overall image.
Marketable Skills
Learn more about the marketable skills—skills valued by employers that can be applied in variety of work settings—so you can communicate these to potential employers. Click on the relevant award title below to see descriptions of marketable skills for that area.
Cosmetology Instructor, A.A.S.
Resources
Search for a Cosmetology Professor or request more information

Get in touch
SHENESSE BRITTON
Cosmetology
Hours of Operation: Mon.-Fri. 8am-5pm