Medical Biotechnology, Advanced Technical Certificate (ATC)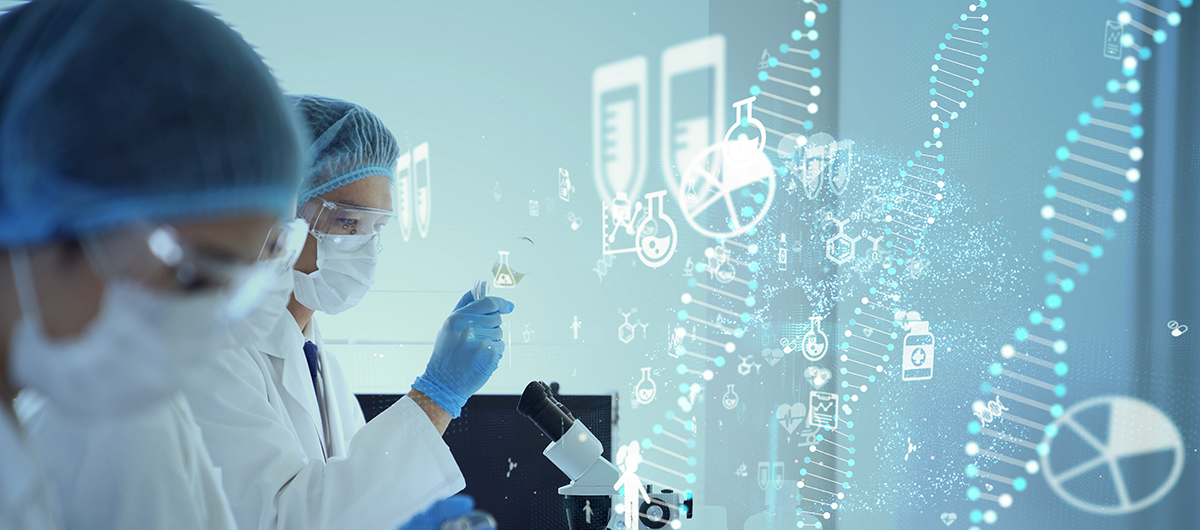 About the Program
Biotechnology is an integrated discipline consisting of chemistry, biology, physics, microbiology, molecular biology, cellular physiology, nanotechnology, etc. With new discoveries and emergence of new knowledge in these fields, there is robust growth in the field of biotechnology with dominant application in health care sector that includes research, development and manufacturing of novel medicinal and bio-molecular products for detection, diagnosis, treatment, and management of various infectious diseases like HIV, COVID-19, and metabolic disorders like cancer, heart disease, diabetes, autoimmune disorders, etc, in the State of Texas and the nation.
AWARD TYPES: Advanced Technical Certificate
AREA OF STUDY: Health Sciences
Program Outcomes
Students will be able to:

Conduct Medical Biotechnology Research by performing various analytical laboratory techniques.

Produce Bio-Therapeutics and Diagnostic Products and Demonstrate proper lab procedures and maintenance of equipment.

Apply Safety and Quality Control Standards in Biological, Biomedical and Clinical Laboratories.

Perform Data Management and Analysis in Bio-Industrial / Medical Biotechnology Operations.
Marketable Skills
Learn more about the marketable skills—skills valued by employers that can be applied in variety of work settings—so you can communicate these to potential employers. Click on the relevant award title below to see descriptions of marketable skills for that area.
Employment Opportunities
(Job Titles Depending on Company) Biotech Lab Technician, Research Assistant, Research Associate, Research Technologist, Clinical Research Associates, Manufacturing Technician, Assay Analyst, Manufacturing Research Associate, Medical Device Production Assistant, Process Development Scientist, Quality Control Analyst, Safety Specialist, Biochemist
Potential Employers:
Clinical Diagnostic Product Companies
Bio-Therapeutics Manufacturers
Medical and Biomedical Research Labs
Biotech Service Companies
Bio-Research Reagent Companies
Federal and State Regulatory Agencies
Salaries: In Texas, Biological/Biomedical Science Technologists earn an average $46,288.00 annually.
Resources
Search for a Medical Biotechnology Professor or request more information
Get in touch
Coleman Intake Office