Histologic Technician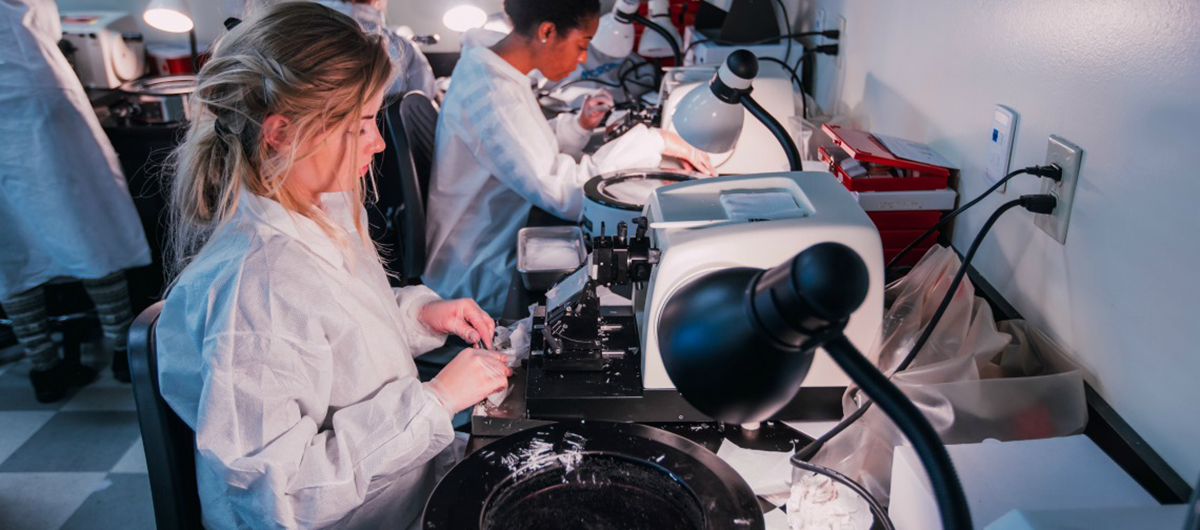 About the Program
Histologic Technicians (HT), also known as Histotechs, play a crucial role in the diagnosis, treatment and management of patients. One of the primary functions of the histology lab is the diagnosis of cancer.
AWARD TYPES: Associate of Applied Science
AREA OF STUDY: Health Sciences
Marketable Skills
Learn more about the marketable skills—skills valued by employers that can be applied in variety of work settings—so you can communicate these to potential employers. Click on the relevant award title below to see descriptions of marketable skills for that area.
Histologic Technician Information Session
Learn more about the Histologic Technician Program by completing an online information session.
The online information session is highly recommended in the admission process.
Once you have completed the information session, you will receive an email containing the admissions application.
Start an online Info session
Resources
Search for a Histologic Technician Professor or request more information