Diagnostic Medical Sonography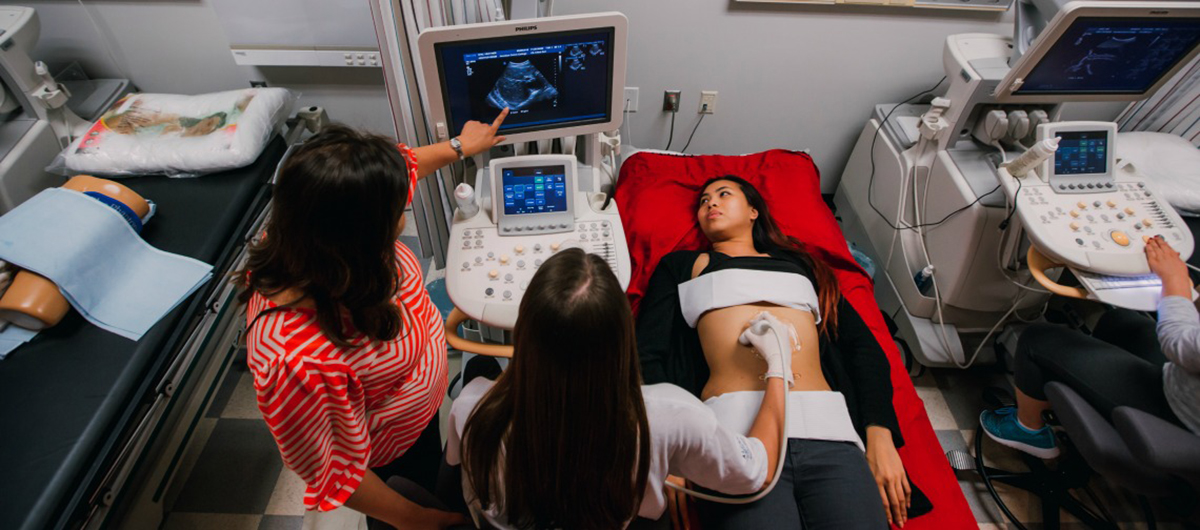 About the Program
The four-semester Diagnostic Medical Sonography Program begins each fall semester. This is a full-time day time program.
AWARD TYPES: Advanced Technical Certificate
AREA OF STUDY: Health Sciences
Program Outcomes
STUDENTS WILL BE ABLE TO:

Provide basic patient care and practices in general diagnostic medical sonography, including employ professional judgment, ethics and communication skill.

Recognize sonographic appearance and/or Doppler patterns of normal structures, disease processes, and pathologies.

Apply acoustic physics and Doppler ultrasound principles to operate the ultrasound machine.

Perform sonographic examinations according to protocols.
Ready to apply? Ok, let's start!
Applications for this program are accepted during the specific application window listed in the Admission Guide. Evaluation of submitted applications begins once the application window has closed. All admissions selection communications will be sent to your preferred listed email account on your online application. So be sure to check this regularly for information, requests, and correspondences. If you received a not admitted letter, you must re-apply during the next appropriate application period.
1. Complete an information session
Learn more about the Diagnostic Medical Sonography Program by completing an online information session.
Once you have completed the information session, you will receive an email containing the admissions application.
WATCH PROGRAM VIDEOS
REGISTER TO ATTEND INFORMATION SESSION
3. Are you a current/former HCC Student?
If you are currently/formerly a registered HCC student with a valid student ID number and preferred email address, please proceed to step 4.

If you do not yet have a HCC student ID number, please apply for HCC at www.applytexas.org/
4. Apply to the Program
View and fill out the important documents below:
Resources
Search for a Diagnostic Medical Sonography Professor or request more information
Get in touch
Elizabeth Ho
Diagnostic Medical Sonography