Manufacturing Engineering Technology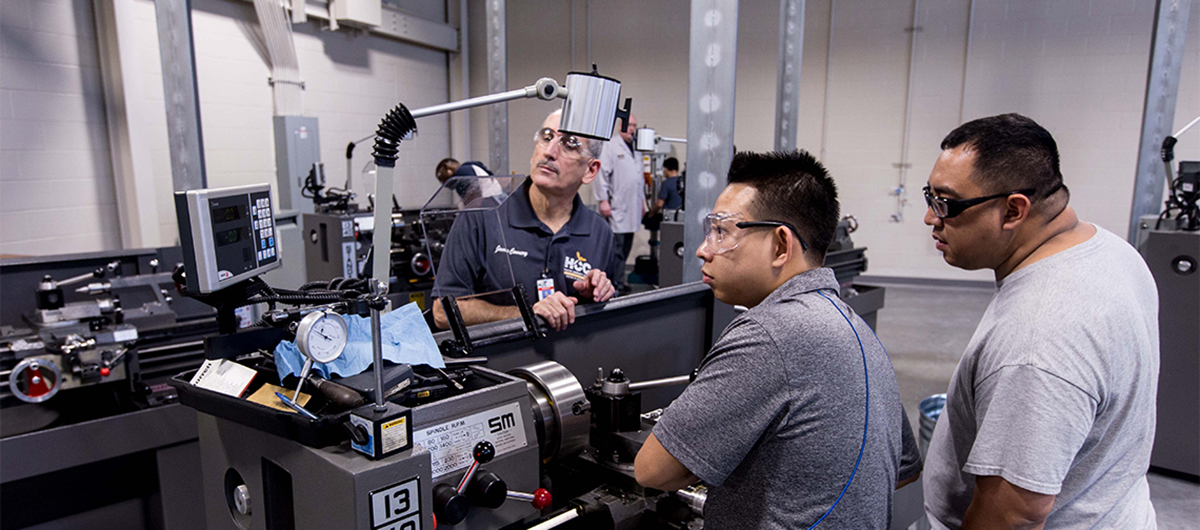 About the Program
The AAS degree in Manufacturing Engineering Technology is designed to develop competent technicians and CNC operators for employment in various manufacturing fields.
AWARD TYPES: Associate of Applied Science, Certificate Level 2, Certificate Level 1
AREA OF STUDY: Construction Industry & Manufacturing
Program Outcomes
STUDENTS WILL BE ABLE TO:

Demonstrate knowledge of Safety Rules and Regulations as they apply to a manufacturing environment.

Interpret and Decode Information Found in Blueprints, Specifications, and Applicable Documents Related to Manufacturing Projects.

Exhibit Knowledge in the Proper Selection, Use, and Application, of Manufacturing Equipment and Measuring Instruments

Fabricate parts and components utilizing information provided in blueprints and specifications.
Resources
Search for a Manufacturing Engineering Technology Professor or request more information
Get in touch
Alberto Urbina, Dean
Material Science & Smart Manufacturing
6815 Rustic St, Houston, TX 77087
Hours of Operation: Mon.-Fri. 8 a.m.-5 p.m.