Entrepreneurial Program Advisor
Small Business Advising at HCC Alief Hayes
Schedule to meet with an Advisor on Tuesdays (by appointment only)
Whether you are just starting a business or expanding an established business, the HCC Northwest Center for Entrepreneurship can assist you. We offer aspiring and existing entrepreneurs the opportunity to meet one-on-one with a business counselor at our Center for Entrepreneurship at the HCC Alief Hayes campus.
We provide business counseling through our Entrepreneur in Residence and our strategic partners SCORE and Silver Fox Advisors. We can also schedule mentoring appointments with strategic partners such as Constant Contact (regarding eMarketing) and with funders such as Wallis State Bank, Amegy Bank and LiftFund to assist you in building relationships to seek funding to start or grow your business. We are here to help you succeed. Meet with a business counselor to develop your business plan, discuss a new idea or tackle a business problem.
To schedule an appointment:
Email us at: c43@hccs.edu or call Emi Folabi at 713.718.6650.
Time: 9 a.m. to 1:30 p.m. on Tuesdays. All appointments are booked in advance. NO walk-ins.
Place: 2811 Hayes Road, Houston, TX 77082, Center for Entrepreneurship, HCC Alief Hayes Campus, Third Floor, Suite A321
Cost: There is no Charge for ;business advising, although we do expect you to do your part and take action to further your plans between sessions to start or grow your business. Each session will last 30 minutes to one hour. We are interested in your progress, so follow-up sessions are encouraged.
Your Experience can Empower our Entrepreneurs
The Houston Community College Center for Entrepreneurship is preparing for the 12th annual HCC Business Plan Competition. We accept proposed, startup and existing companies who are entering to create refined and polished plans to start and/or grow their businesses.
Twenty-five entrepreneur teams will be accepted into the 2019 Competition. Each team (of 1 to 5 contestants) will move through the competition training and advising from late February through April. Each of the contestant teams will be matched with two expert Advisors. If you are selected as an Advisor, you will be matched to a team based on your preferences and the team's business concept and needs.
Advisors are critical to the success of the Competition
The Role of the Advisor is to:
Encourage contestants to meet deadlines and complete competition;
Review contestants' work regularly;
Advise and guide contestants pointing out deficiencies and making suggestions;
Lead by example: meet commitments, keep contestant(s) positive, encourage timeliness and complete work, follow-up on status of suggestions made at previous meeting; and
Serve as a Business Plan Reviewer.
Give the Business Plan Contestants the advice and guidance you wish you had when you started or wanted to grow your business.
Commitment Time
Your time commitment is about 25 hours between February 12, 2019 and May 2019. This includes:
Optional Attendance at January 10 Business Plan Competition Reception
Advisor Orientation on February 12 from 6:30 pm to 8:30 pm.
Five Contestant Training Sessions:
Tuesday evenings from 6:30 pm-8:30 pm
February 26, March 5, March 19, April 2 and April 16.
Meetings with Contestants – Four meetings of two hours each throughout the competition – usually held immediately before or after one of the training sessions.
Optional Attendance at Business Plan Pitches (if your team makes the finals!) on May 23, 2019.
Optional Attendance at Awards Ceremony – May 29, 2019 from 4:00 pm to 6:00 pm
Join other experienced entrepreneurial, business and technology experts by applying to become an Advisor today. We will respond to your application shortly after you submit it with questions or acceptance into the Advisor cohort.
Advisors are a powerful and sustaining thread in the program; as an Advisor you will have an opportunity to help entrepreneurs of all ages who are entering the HCC Business Plan Competition to take expert advice and use it to become more successful.
Apply to become Advisor Today
Our lead mentors
SCORE Mentor: Dr. Mohammad Tehrani ("Mo")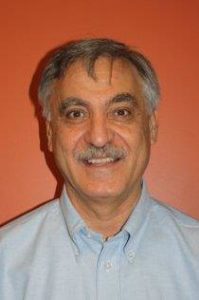 Dr. Mohammad Tehrani ("Mo") started his first business in 1995 and has co-owned owned multiple businesses in real estate, pharmacy and security systems. Currently he is a partner with a public accountant firm in Houston, Texas and a co-owner of multiple businesses. He is also a full-time professor of accounting at Houston Community College.
He has co-owned and still co-owns and/or invests in multiple businesses in varying sectors: real estate, pharmacy; security systems; and accounting. Currently he is a consulting partner with a public accounting firm in Houston, Texas. He is also a full-time professor of accounting at Houston Community College. Dr. Tehrani, started out in neurochemistry and has a BS in Biology/Geology, an M.Ph in Human Biology, a Ph.D in Neurochemistry. When he and his brother ventured into business ownership, he also enrolled in the Accounting program at University of Houston and became a CPA in 1999. Mo has volunteered with various organizations such as the BCM-Credit Union, where he served on the Board of Directors. He joined SCORE in July 2012 and has served as Chapter Treasurer and Education Assistant Director, in addition to his ongoing role providing counseling to small business owners and current role as Vice Chair of SCORE Houston. He now serves as lead mentor at the HCC Alief Hayes Center for Entrepreneurship providing one-on-mentoring to aspiring and existing entrepreneurs. Throughout his multi-faceted career, Dr. Tehrani has mentored numerous graduate students and taught courses in Biological Sciences, Financial and Managerial Accounting, Individual and Business Tax and Audit at undergraduate and graduate levels. He has published more than 60 articles, many of them in peer reviewed magazines.
Silver Fox Advisor, David Regenbaum
David Regenbaum, is also: Entrepreneur-in-Residence for the Center for Entrepreneurship; Vice President of the HCC Foundation; and he is an instructor and mentor in the HCC Goldman Sachs 10,000 Small Businesses Program.
OBJECTIVE: To share my 50 years' experience in business to assist aspiring and existing entrepreneurs improve their business practices and objectives with a view to growing their business and increasing their profitability.
EXPERIENCE:
May, 2016 to Present: Managing Member, AMI Institute, LLC. – Regenbaum formed AMI Institute, LLC. which provides internal audit services to Community Associations and their management companies.
February, 2016 to Present: Entrepreneur-in-Residence, Houston Community College – Center for Entrepreneurship, Houston, Texas, In 2015 Regenbaum was appointed Entrepreneur-in-Residence to provide counseling and mentoring services to prospective and existing entrepreneurs.
July, 2015 to Present: Faculty, Houston Community College – Goldman Sachs 10,000 Small Businesses Program, As faculty, Regenbaum teaches Module 7: Strategic Growth Through Operations of the Goldman Sachs 10,000 Small Businesses program administered by Houston Community College.
May, 2015 to Present: Advisor, 2016-Chairman of Outreach Committee, Silver Fox Advisors, In 2015 Regenbaum was accepted as an Advisor by Silver Fox Advisors, an association of proven business leaders and entrepreneurs that advise, consult and mentor business owners, CEO Roundtables, and entrepreneurial programs. He currently serves as Chairman of the Outreach Committee
April, 2012 to Present, Board of Directors, 2016-Vice President, Houston Community College Foundation – In 2012 Regenbaum was elected to the Board of Directors of the Houston Community College Foundation and currently serves as Vice President. He also serves on the Scholarship Committee.
December, 2010 to December, 2014: President, FirstService Residential Houston, Inc., Houston, Texas. During November, 2010 Regenbaum sold a majority interest in AMI to FirstService Residential which is the largest community association management company in America and is traded on the NASDAQ stock exchange. He continued to lead the company until his retirement during December, 2014 when he sold his remaining interest in AMI to FirstService Residential.
March, 1979 to December, 2010: Chief Executive Officer, Association Management, Inc. ("AMI"), Houston, Texas. During March, 1979 Regenbaum relocated to Houston, Texas and established Association Management, Inc. (AMI). Over the past 36 years AMI has achieved remarkable growth and prestige under his leadership, resulting in AMI becoming the leading community association management firm in Texas, managing over 300 communities consisting of over 100,000 homes and commercial Units. Many of his innovative management philosophies and practices have become industry standards.
November 1964 to February 1979: Founding Partner, Regenbaum, Rapeport, Fanaroff, and Partners, Johannesburg, South Africa.
Prior to his arrival in the U.S.A., David Regenbaum practiced as an attorney and was the founding partner of the highly successful law firm of Regenbaum, Rapeport, Fanaroff and Partners in Johannesburg, South Africa. In 1967 he was admitted to practice as a specialist in real estate law and focused on the developing law of community associations.
EDUCATION:
1983 Awarded the Professional Community Association Manager (PCAM) designation by The Community Associations Institute (CAI).
1978 Admitted as a member of The South African Institute of Property Practitioners.
1967 Enrolled as a Conveyancer (Real Estate Specialist) in the Supreme Court of South Africa.
1964 Enrolled as an Attorney in the Supreme Court of South Africa.
1963 Certificate for Candidate Attorneys, University of South Africa.
PAST VOLUNTEER SERVICE:
Community Associations Institute – In 1977 Regenbaum joined the Community Associations Institute (CAI). He has served as President of both the Greater Houston Chapter of CAI and CAI National. He also served as Chairman of the Education Council, Dean of the M150 Management Practices faculty, on the Law Seminar faculty, and on the M110 Legal Basis, M140 Financial Management and Insurance, M206 Financial Management, and M310 Management Office Management faculties. On behalf of CAI he developed the Advanced ABCs, a national course for Community Association Leaders, which focuses on Building Community; Course M206 Financial Management for Professional Community Association Managers, and Course M310 which is designed as an advanced level course for the CEO's of Management companies. During the period 1979 to 2014 he received numerous awards including the Educator of the Year. During 1983 he was awarded CAI's highest designation, the Professional Community Association Manager (PCAM®).
David and his wife of 50 years, Glenda, have lived in Houston since 1979 where they raised three daughters. They are the proud grandparents of nine grandchildren.