Dental Hygiene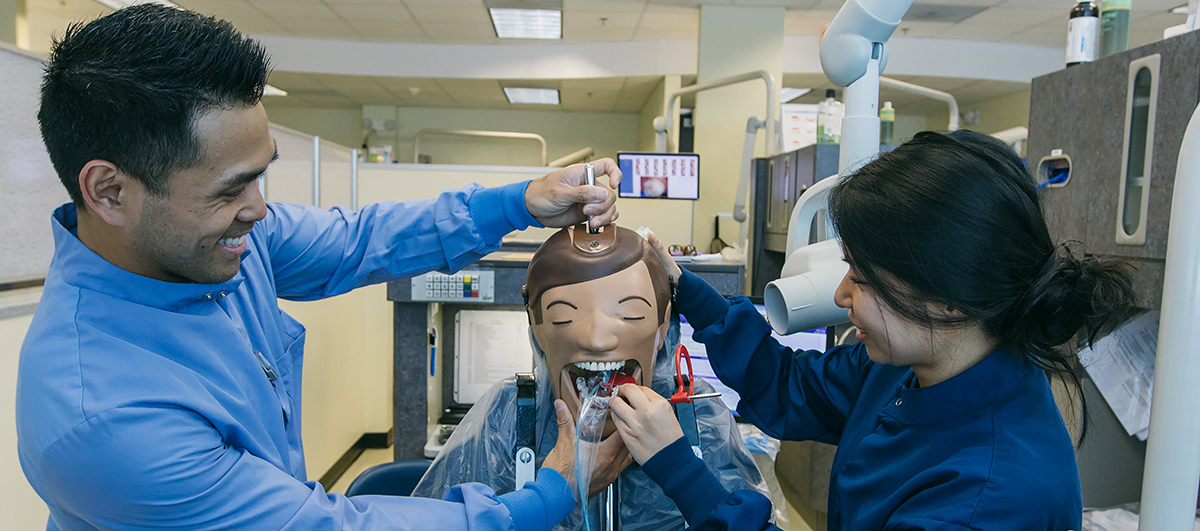 About the Program
HCC Coleman College Health Sciences has been designed to produce an entry-level dental hygienist that will assist in meeting the oral health needs of the community.
AWARD TYPES: Associate of Applied Science
AREA OF STUDY: Health Sciences
Program Outcomes
STUDENTS WILL BE ABLE TO:

The dental hygienist must create an informative tabletop presentation to appraise original research on a specific topic.

The dental hygienist must create a case study and evaluate clinical therapy treatment on a periodontal patient.

Dental hygiene students must demonstrate an extraoral exam to identify the anatomy of the head and neck.

The dental hygienist must demonstrate psychomotor skills to deliver preventive services to patients.
Marketable Skills
Learn more about the marketable skills—skills valued by employers that can be applied in variety of work settings—so you can communicate these to potential employers. Click on the relevant award title below to see descriptions of marketable skills for that area.
Dental Hygiene Information Session
Learn more about the Dental Hygiene Program by completing an online information session.
The online information session is a mandatory requirement of the admission process.
Once you have completed the information session, you will receive an email containing the admissions application.
Start an online Info session
Resources
Search for a Dental Hygiene Professor or request more information
Get in touch
Michele Giles
Dental Hygiene