Financial Workshop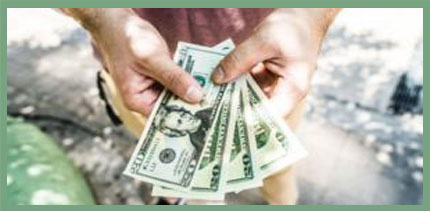 This invaluable Financial Workshop must be taken by all applicants for the 2020 HCC Business Plan Competition. The workshop is also open to all aspiring and existing business owners, no matter whether you plan to enter the competition or not. Not sure whether you want to apply for the free training and mentoring in the 2020 competition? This workshop is well worth your time. Attend this workshop and use it as a springboard to decide how you will plan to launch and/or grow your business in 2020!
For all proposed, startup and existing business owners who know it is time to plan now to understand the numbers that create success for their business. This workshop prepares you for the "why, how and what's next" when it comes to understanding your past, knowing where you stand now and what you need to do to analyze and estimate the numbers you and your investors/lenders need to know to back you and propel you to sustainable success. Use this day to change your future!
Featured topics
Session 1 – Understanding Cash Needs
Understanding how much money you need
Negotiating to save money – a framework
Collecting money and making a profit – its a learn-able art
Forecasting for succes
Entrepreneurs often learn in hindsight what is actually needed to successfully launch a company. The goal of this session is to set the stage for getting a clear and measurable picture of what you really need. Participants will walk through examples of how to identify needs, and put together a realistic forecast for what it will take to launch a successful venture.
Session 2 – Loans
Understand how much you should borrow
What loan type is best for you
Loan sharks: How to avoid predatory lenders
Finding money to help establish or grow your company is a complicated topic many avoid. Knowing what you really need in the form of capital, and what you have to pay to get it can be the difference between succeeding in business or failure. Participants walk through real examples of the cost of borrowing money, and how it impacts business operations.
Session 3 Topics: "Are You Doing a Good Job?"
The basics for measuring your hard work
Importance of understanding your financials
Building a real asset
Connections: Relationships for success
Most business owners think having positive cash balance in their accounts at the end of the month means success. In reality, success is knowing you are creating a valuable asset for the future. Participants will learn how to measure financial success of their business, and how to ensure future success through the right financial partnerships.
Workshop Dates
Choose the date of that is best for you:
Once Registration opens for the below events, we will provide the links.

Tuesday, January 14 – HCC Southeast
Saturday, January 25 – HCC Westloop
Saturday, February 1 – HCC Alief Hayes
Featured Presenters
Funding Panel – Bonus feature for this session is meeting people that can change your life! Hear from and network with financial resource partners from Houston's entrepreneurial eco-system, including:
LiftFund – Lisa Riley – President, East Texas Region, President, Houston Market
Wallis State Bank – Nasr Khan – Executive Vice President, Chief Lending Officer, Wallis State Bank
Amegy Bank – Peter Ellen – Senior Vice President, Amegy Bank of Texas
| | | |
| --- | --- | --- |
| Lisa Riley | Nasr Khan | Peter Ellen |
Financial Workshop for Small Business
Fee: $25.00 on line, $30.00 at the door. Includes Light Breakfast, Lunch and Afternoon Snacks!
This event is offered at this reduced cost to the Houston area,
thanks to our Center for Entrepreneurship Partners and Sponsors
FREE to HCC Students, Faculty, Staff and Alumni (code: HCCS)
Veterans: FREE for first 10 Veterans – VETS registration opens 1 week prior to event, Thanks to Capital One Bank. (Code: VETS)
Registration & Check – In: 8:30am – 9:00 am
Register Now
Workshop Content Developers
David Regenbaum
Entrepreneur in Residence at the HCC NW Center for Entrepreneurship
President, HCC Foundation
Faculty & Mentor for 10,000 Small Businesses
Entrepreneurial Curriculum Developer & Advocate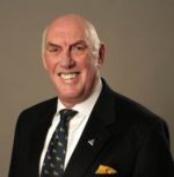 David Regenbaum was Owner and Operator of Association Management, Inc. (AMI) from 1979-2010. AMI achieved remarkable growth and prestige under his leadership for over 36 years, resulting in AMI becoming the leading community association management firm in Texas, managing over 300 communities consisting of over 100,000 homes and commercial units. Many of his innovative management philosophies and practices have become industry standards. In 2010, he sold AMI to FirstService Residential Houston, the largest community association management company in America. Regenbaum then served as President of FirstService Residential Houston for the next four years, before "retiring." Much to our benefit, David's altruistic encore career is dedicated to empowering Houston's startup and existing small business owners and to instilling entrepreneurial skills in the greater Houston area workforce through Houston Community College!
Rebecca Schultz
Rebecca Schultz has two decades of lending experience, with a focus on commercial lending and business banking. Schultz has dedicated a majority of her time assisting business owners with access to capital and business growth. As an experienced entrepreneur, Schultz owned two businesses for many years, a retail store and a full-service day spa. In 2014, both businesses were sold and Schultz returned to her passion, helping small business owners. As a commercial loan officer for TDECU, Schultz's goal is to develop valuable relationships that support both the clients she serves and the community that depends on them. Schultz serves as a financial educator to the community focused on building better credit for entrepreneurs. As a certified credit counselor and financial analyst, she provides energetic and engaging seminars for individuals that are serious about securing their future and gaining access to capital.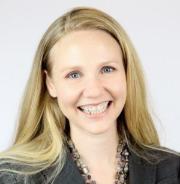 "I have been on both sides of the table in business. Having been a banker for over 20 years dedicating my energy to helping consumers and business owners manage their assets to achieve financial goals. Like participants, I have also worked through the challenges of building, managing, and exiting my own small business ventures. I wanted to create a financial program that shared bits of wisdom entrepreneurs could use to cut through obstacles that minimize financial success. My goal is to provide valuable insight and training that will launch participants into a whole new realm of success quickly." Rebecca Schultz