Culinary Arts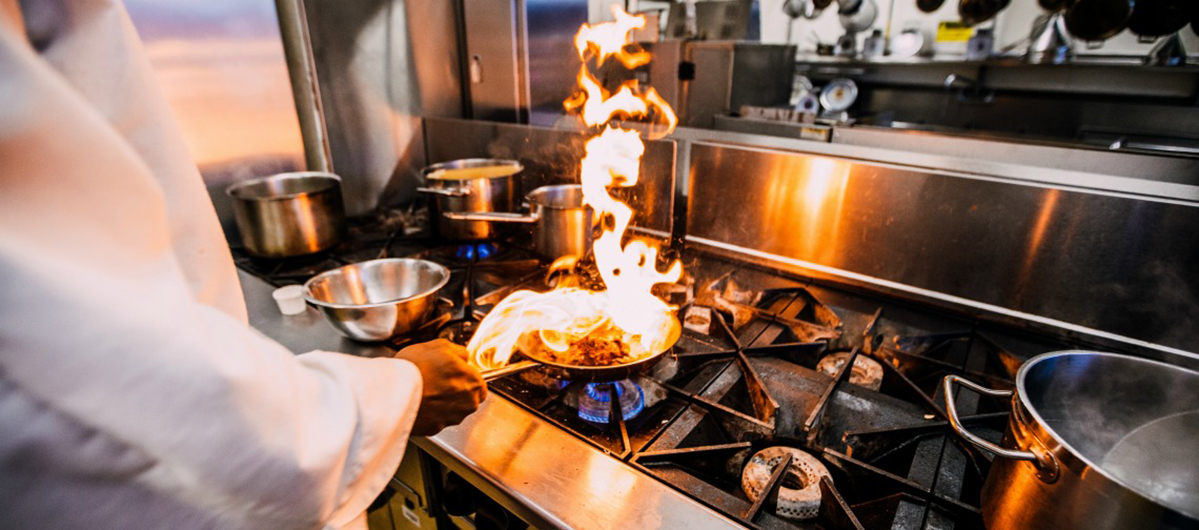 About the Program
The Culinary Arts program successfully equips graduates to fulfill their career aspirations through its commitment to teach a standard of skill and professionalism necessary for advancement in the dynamic and diverse culinary field within the communities we serve.
AWARD TYPES: Associate of Applied Science, Certificate Level 1, Certificate Level 2
AREA OF STUDY: Public Safety, Transportation & Consumer Services
Program Outcomes
STUDENTS WILL BE ABLE TO:

Apply methods of food and beverage preparation and service that illustrate a high level of skill and professionalism needed for advancement in the dynamic culinary industry

Demonstrate proper sanitation and safety procedures in areas of personal hygiene, proper attire, food handling and storage and chemical and equipment use

Analyze food and beverage costs and identify necessary controls to efficiently manage and ensure profitability in a food service establishment

Evaluate and select appropriate sustainability principles and practices necessary for responsible management of operations within a community
Marketable Skills
Learn more about the marketable skills—skills valued by employers that can be applied in variety of work settings—so you can communicate these to potential employers. Click on the relevant award title below to see descriptions of marketable skills for that area.
Resources
Search for a Culinary Arts Professor or request more information
Get in touch
Christy J. Sykes
Culinary Arts
Hours of Operation: Mon. - Fri. 9am-5pm