Forklift Operation Certification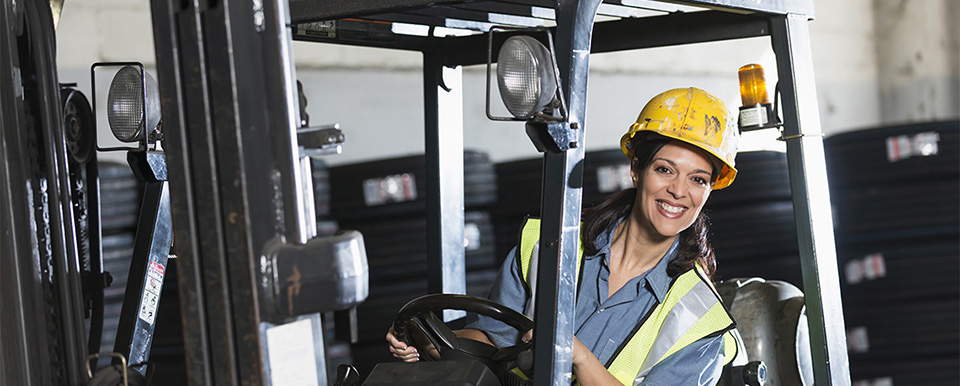 Forklift Safety is a training course for new or current forklift operators that cover forklift design, controls and instrumentation, comprehensive pre-use inspection, forklift stability and factors affecting stability. Training includes hands-on activities and demonstration of proficiency.
Additional Information
Students must provide:
Hard hat
Ear plugs
Steel toe shoes
Goggles
Work gloves (optional)
Frequently Asked Questions
Is there financial assistance available for the program?
Yes, TPEG
Application Process:
Step 1:
Apply for a Personal Identification Number (PIN) if this is your first time applying for financial aid. Click here if you are a dependent student, your parent/guardian must also apply for a PIN. The PIN is used as an electronic signature to validate your Free Application for Federal Student Aid (FAFSA). You do not need to request a new PIN each time you apply for financial aid. If you do not recall your PIN, you can request your PIN information by email or mail. Please keep your PIN in a secure place and do not divulge your information with others.
Step 2:
Complete the FAFSA online at https://fafsa.ed.gov/. In order for Houston Community College to determine your eligibility, you must complete a FAFSA each year you apply for financial aid. Houston Community College's Title IV Federal School Code is 010422.
Step 3:
Once you have submitted your FAFSA, you will receive your Student Aid Report (SAR) within 3-5 business days via email or mail. The financial aid office will receive the same report within 1-2 weeks.
Step 4:
Contact the CE Business department at 713-718-7947 to discuss your program choice. Be prepared to provide information from your Student Aid Report (SAR)
Step 5:
Determine your start date.
Step 6:
Register for classes
Resources
For more information or View current schedule
Dr. Violeta Vazquez
Continuing Education Business